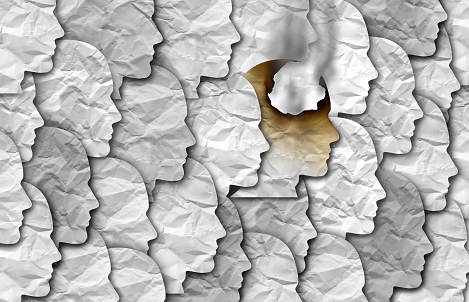 25 January 2022
It is not stress that kills us, it is our reaction to it…
This is a statement from Hans Seyle, a Canadian doctor and pioneer in stress research, which touched me a lot as it is so true and so confronting. It says: Stress can be dangerous, yes, but what is even more dangerous, is our (non)reaction to it…
As stress management and burn-out prevention is one of my attention points with my coaching clients, I would like to share a couple of thoughts with you which were triggered by this quote.
In our days "stress" is a word that is overused, so overused that we even do not pay attention to it anymore. We say and hear so often others saying "I am stressed", "I have a lot of stress at the moment", "I need to stress down" that we tend to consider this mental and physical state of being as normal and – what is even worth – to just accept it.
However, there is real stress linked to our way of living. We are stressed because of to do-lists, work situations or environments, kids logistics, shopping, traffic, commuting, health issues, job loss, financial issues, natural catastrophes, pandemics, relationships, social media … and the list is endless. But there are two categories of stress.
There is the positive "short term" stress, the adrenaline kick, which is a normal reaction of our brain, nervous and endocrine system to an unexpected, dangerous or challenging situation. This stress helps us to be alert, to protect ourselves, to perform … Remember a moment where you could avoid an accident, run still quicker or deliver a great performance.
The stress which is not good for us is the stress that we feel every day and over longer periods due to our work context, the way we organise our life and also due to difficult life events. It is a feeling of being overwhelmed stimulating the extensive production of stress hormones (adrenaline, noradrenaline, cortisol) and the deregulation of our nervous and hormonal system. Consequences are sleeping problems, low energy, concentration issues, loss in self-confidence, fears etc.
If this type of chronic stress is just accepted and classified as normal and therefore not taken seriously, it can damage our health in an important way (dysfunction of our immune system, silent inflammation in our body organs, cardiovascular issues etc.). And – very often people don't see it coming –, but one day their engine may just stop. They cannot get up in the morning anymore, they have no energy anymore, they can't work anymore… they are in a burn-out and need medical and eventually psychological help to get back to speed during several months or even years.
It is indeed all about our reaction to the stress symptoms we experience. Stress signs are an intelligent survival-mechanism initiated by our brain, but we need to acknowledge them and to reflect about their root causes. Only then we can start thinking about what we need to change and how in order to get away from our stress spiral.
So, let's CONTINUE talking about stress, STOP accepting permanent stress and START reacting to the stress signs sent by our brain. 
Just reach out, if you need help to do this!